$35 MGF Skins Game
9-Hole Green Fee, any beverage, skins entry fee and entry into ace pot!
$15 9-HOLE WALKING GREEN FEE; $20 SKINS BUY-IN (CASH ONLY)
MUST PLAY WITH AT LEAST ONE OTHER SKINS PLAYER
MUST MAKE A TEE TIME. TEE TIMES ARE BETWEEN 1:00PM – 3:00PM;
ALL SCORES DUE NO LATER THAN 7:00PM.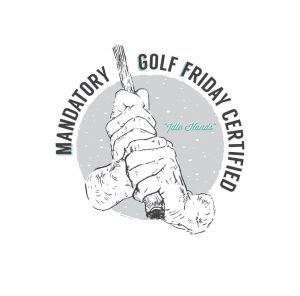 MGF Skins Game and Ace Pot Rules
A skin is won by a player who posts the lowest gross score on a hole among all players in the game. The low score must be unique among all scores (birdies or better). There are potentially nine skins in a nine-hole match. The value of a skin is determined by the following: $20 entry fee minus $5 ace pot and $5 beverage (including gratuity) totaling $10 per player multiplied by total number of participants. That total will be divided evenly to the number of skins won. If an ace is made during the round, they will be eligible for the skin on that hole only – they will not win all of the skins. If more than one ace is made on the same hole, they will cancel each other for the skin and split the Ace Pot evenly.
If no skins are won, we will have a shootout on hole #9. All players are eligible for the shootout regardless of birdies made. Each player will have one tee shot where they are trying to get closest to the pin. 1st place wins 50%; 2nd: 30%; 3rd: 20%. If an ace is made during the shootout, they take it all (does not count for Ace Pot).
The Ace Pot will take $5 from all players skins fee. The pot will grow until someone makes an ace during the skins game; all players are eligible to win the pot. The Ace Pot will cap out at $1,000. After $1,000 we will begin a second Ace Pot and so on until someone wins the original Ace Pot and the secondary pot becomes the main pot. If multiple Aces are hit on the same day, they will split the main Ace Pot evenly.
The last Friday of each month the Skins Game will start with a $250 starter pot. * The funds will come from the additional Ace Pot (not active pot).
*MINIMUM OF 20 PLAYERS TO QUALIFY